From Guest to Owner: How a Chance Stay at Thorp House Inn Turned into a Bittersweet Journey
When Matt Ranzau stayed at the historic Thorp House Inn in 2018, it was just the beginning of an interesting journey.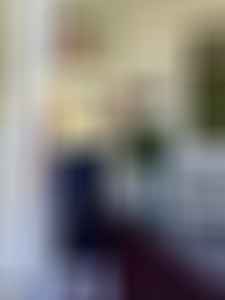 Matt spent over two decades in a sales career that took him all over the country, with his last stop being Nashville, Tennessee. He had always dreamed of owning a business, and being a Wisconsin native, he wanted to return to his home state. 
Matt grew up going to Door County and visiting family members around the state, where he developed fond memories during his childhood. So he decided that Door County would be a perfect place to put down new roots and purchase a business. He was interested in lodging, because so much of his sales career was spent getting to know people, hearing their stories, and making connections. He searched but could not find that perfect place. While looking at properties for sale in Door County he stayed at Thorp House Inn and he asked the current owner if he could sit and pick her brain about innkeeping. 
  After asking questions for some time, Matt sensed that the owner may be interested in selling her inn. So, he asked her if she knew anyone in her circle who may want to sell their lodging property. The owner responded that she had been considering selling the inn. After further discussion, the two of them decided to explore what it would look like to transfer ownership. Within only several weeks, Matt was under contract to purchase Thorp House Inn.
So, now Matt can call himself a Door County innkeeper, fulfilling a long-time dream of owning and running a business, and connecting with all his many delightful guests.